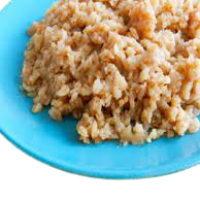 INGREDIENTS
Buckwheat or Kuttu ka aata –  1 to 2 cups
Ghee – 1 to 2 tsp
Water – as required
COOKING TIME
Total Time : 15 – 20 mins
Preparation Time : 0 mins
Cooking Time : 15 – 20 mins
Servings : 4
BEST COOKED IN
Take a pot, add the flour & keep pouring water till it forms bubbles & make sure no lumps are formed.
Keep the pot in slow flame & keep steering the mixture until its thick.
Add ghee in it & Baadi is ready to be served.
                               DONT FORGET TO USE MYOR PAHAD'S JAMBU, GANDHRYAN & OTHER SPICES. 
                      ALONG WITH DONT MISS 15+ VARITIES OF PICKLES WE HAVE INTRODUCED RECENTLY.